Business philosophy
The main reason for our success is

…

… based on our business philosophy consistently pursued right from the outset: we are striving to be a reliable, competent and profitable partner for our customers and suppliers in the long term.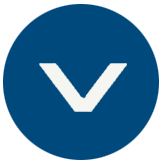 Based on our business philosophy, we have jointly agreed on values that define our day-to-day business:
Teamwork
Honesty
Reliability
Treating each other with respect
Open communication
Flexibility
Professional and interpersonal skills
Working together as a team – and not against each other – can only work if we also live according to these values. The customer and the supplier are also part of the team for us. Only when everyone involved pulls together can we achieve our goals together and create satisfaction all rount.
We keep our promises, because honesty and reliability are the prerequisites for credibility and the confidence that we can rely on each other – among ourselves and with our partners.
Successful teamwork calls for that everybody to treat each other with respect and openness. As an internationally active company, displaying understanding and respect towards the culture of our business partners is a matter of course.
Flexibility and creativity are demanded of every one in our manageable team so that the wishes and ideas of our customers can be realised. We are convinced that, besides professional skills, interpersonal skills and also a necessary requirement for professional results.